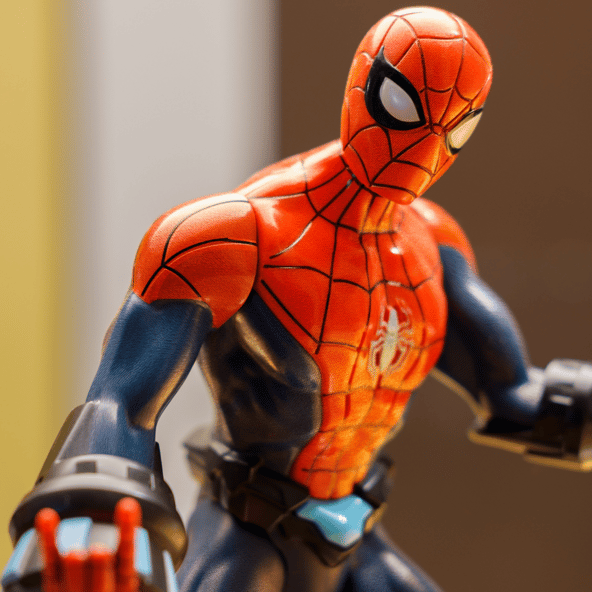 Power is an interesting thing. With it, you can make a tremendous impact relatively easily. Understanding that impact is what makes some leaders "Super Heroes" and others "Super Duds"!

When I see someone with power misuse it, it just makes me feel "icky" inside. And, I understand that power triggers our egos. When we move from an egocentric mindset vs. from a confident one, we tend to cause destruction that we may not even notice.

I believe that knowledge is power. When we give our knowledge to others, we empower them. That not only leaves a powerful legacy, it also allows for those around us to contribute more and find joy in the process.

The Lesson: Leaders who use knowledge to control or spread fear are just crappy leaders and not-so-great human beings from my perspective. Great leadership is in the humility of knowing that the more power and influence we have, the more responsible and supportive we need to be.
Live All in, Renie
P.S. Need some inspiration and tools on how you can lead the way forward for your team? Sign up for the free Leading the Way Forward Podcast below. Each week you will receive one free lesson 5-minutes in length that gives you proven practical ways to take your leadership effectiveness to its next level.
#Aspire #leadership #leadershiptip #leadershipdevelopment #mindset #teams #superhero #perspective #ego
About Renie
Renie Cavallari, the CEO of Aspire, RCI Institute, and an organizational anthropologist, has been speaking worldwide to groups from 15 to 5000 for over 25 years. Her dynamic, storytelling approach skips the fluff, and Aspire's 96% client retention demonstrates her impact. Her expertise is in transforming results through people. She goes way beyond inspiration as her humorous, engaging, and proven performance improvement strategies have been transforming teams for decades. Renie has worked with thousands of leaders, uses real data, real-world situations, and provides practical action-oriented applications to help leaders shine. Renie's 6th book, HEADTRASH, the Leading Killer of Human Potential, is available on Amazon. For exclusive access to member-only resources, go to www.myheadtrash.com/vip. #DUMPHeadTrash
About Aspire
For over 25 years, Aspire, www.poweredbyaspire.com, is the execution and consulting arm of the RCI Institute, delivering customized training, leadership development services, and strategic cultural alignment to optimize individual and team performance. Known as a transformational-training company that delivers measurable performance improvement, Aspire develops people at all levels of an organization and has worked with thousands of companies worldwide. Aspire's work is the incubator to the RCI Institute's research, real-life practical applications, and modeling.
About RCI Institute
RCI, www.rciinstitute.com, is a real-life, practical applications research and learning lab focused on awakening human potential and igniting the human spirit to play all in. It creates research-based proprietary systems and tools around active thinking, People Technology™, and provides executive leadership coaching and certification that maximize leadership development potential.